Iroquois High School
Class Of 1980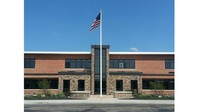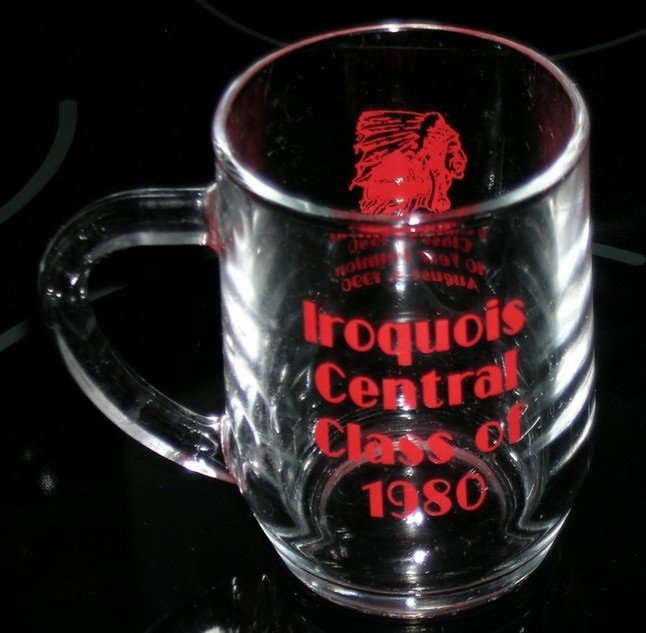 If you attended the 10 Year Reunion, then you probably still have this glass mug in your cupboard.
THE DOUBLE NICKELS ARE HERE FOR THE CLASS OF 1980. WE ARE GATHERING FOR A 55 YEAR BIRTHDAY CELEBRATION SATURDAY, JUNE 24, 2017 (STARTING AT 7 PM until ?) AT 42 NORTH BREWING COMPANY (LOCATED AT 25 PINE STREET, EAST AURORA). NO NEED TO RSVP, JUST SHOW UP. THIS IS A SIMPLE GATHERING WHERE YOU CAN BUY YOUR OWN FAVORITE BEVERAGE. WE CAN ALSO RAISE A GLASS TO OUR CLASSMATES WHO HAVE PASSED ON. PLEASE JOIN US.
View photos of our past reunions....
Help find our "Missing Class Mates"
About half of the class has not registered. If you know one of our class mates please consider encouraging them to sign in.
We had a great gathering on
July 6th, 2012
at Elma Towne Grille for our 50th Birthday Celebration
A good time was had there at the 30 Year Reunion in 2010 - so we had our common Birthday Celebration there again. A big thanks goes out to the Elma Towne Grille for their hospitality.....
If anyone wants to make a small donation to keep our site
alive, you can send it to Linda Meidenbauer at
580 Schultz Rd Elma, NY 14059....
and your name will go on our "benefactor" page! :-)
This website makes it SO easy to have get-togethers
posted (If you would like to host a get-together, just
shoot us an email and we can send it to the class)....
or pass info to each other. When it comes time
for our next reunion - communicating is just a click
away! No postage! While you are here, can
you check the MISSING CLASSMATE list and see if
you can get others to join? The more the merrier!!
Thanks! - Tim and Linda :-)
ONE MORE VERY IMPORTANT THING! If you know of
someone planning a reunion - please send them this link!!!
If they sign up to have this site for their class with our referral -
WE GET $50!!! They must give our code: M2627024
http://www.classcreator.com/index.cfm?M=M2627024
This site is administered by the reunion committee (i.e. your classmates), not a third party vendor. Create your classmate profile, upload some photos and communicate with other registered members.
REGISTRATION IS FREE!
TO REGISTER - CLICK ON "CLASSMATE PROFILES" IN THE LEFT PART OF THIS PAGE - AND CLICK ON YOUR NAME...
ALL WE REALLY NEED IS YOUR EMAIL
(and this stays confidential)
BUT FEEL FREE TO ADD INFO AND PHOTOS..
WHAT A GREAT TIME WE HAD!

LINKs to albums of pictures can be found by clicking on the "30th REUNION PICS" tab on the left. Many thanks to Marla, Delores, and Sharon for sharing. If anyone else took pictures, let us know so we can share them with the class.
It was great seeing everyone!